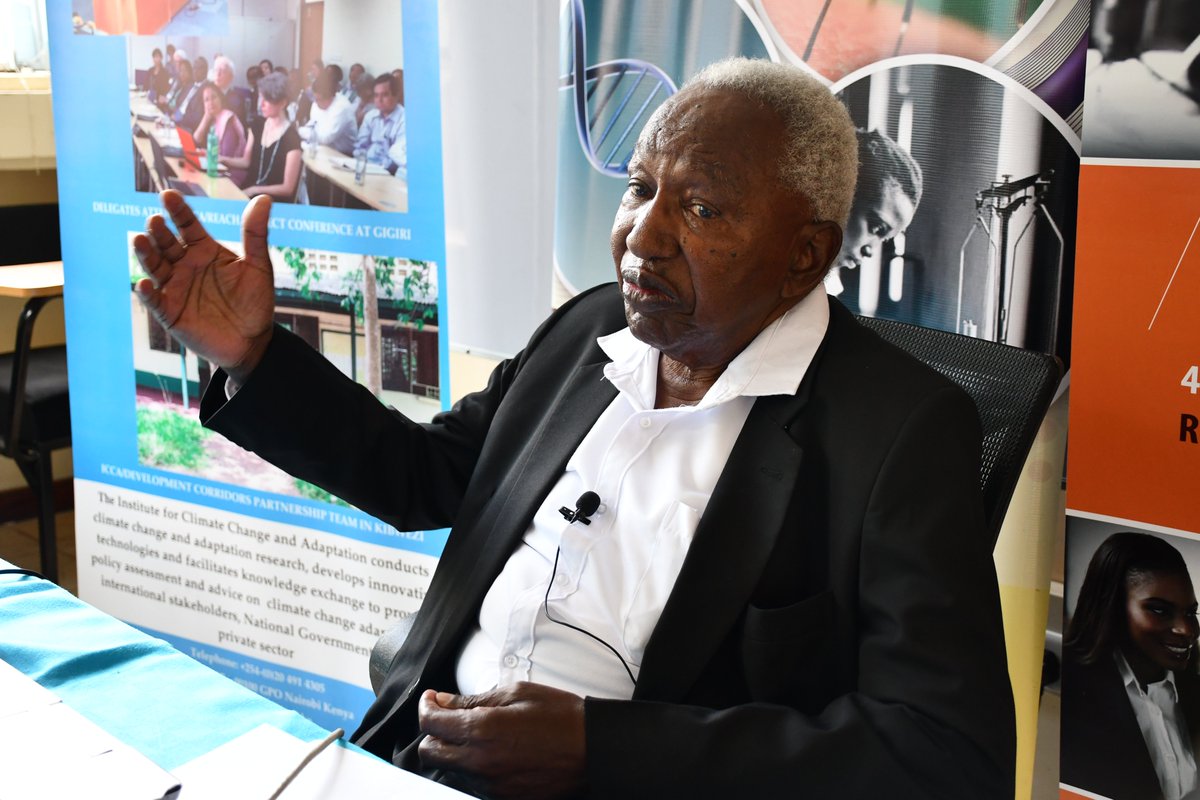 Prof. Shem O. Wandiga is Professor of Chemistry at the department of Chemistry, and the immediate former Director (Ag.) Institute for Climate Change and Adaptation, at the University of Nairobi and Chancellor of Egerton University.
He has a Ph.D. from the Case Western Reserve University, U.S.A. Professor Wandiga has served in various capacities as a  Deputy Vice Chancellor (Administration and Finances) of the University of Nairobi (1987-94), was elected as Kenya's representative to the Executive Board of UNESCO (1995-99), President of the External Relations and Program Commission of the Board (1997-99), member of the General Committee and the Advisory Committee on Environment of the International Council for Science (ICSU) (1999-2002).
Fellow: World Innovation Foundation (2002- ); IUPAC (2004- ); AAS (2006-),
Fellow Royal Society of Chemistry (2010),
Member: American Chemical Society (2010).
The International Jury UNESCO Kalinga Prize for the popularization of Science (1999-present); Member of the Board: UNESCO's International Basic Sciences Programme (IBSP) (2004-2010); Member of the Advisory Board, IDRC/DFID Project: Climate Change Adaptation Support Programme for Action Research and Capacity Development in Africa (CCAA) (2006-2008). EBS awarded by the President of the Republic of Kenya in 1986.
He is the author of 106 papers, 76 conference presentations, 16 books and chapters in books, 10 public lectures at international conferences, and 10 government reports.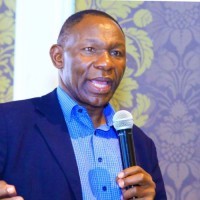 Bitange Ndemo a Professor of Entrepreneurship at the University of Nairobi's Business School. His research centres on the link between ICTs and small and medium enterprises with emphasis on how ICTs influence economic development in Africa. Prof. Ndemo is the Chairman of Kenya's Distributed Ledgers and Artificial Intelligence Taskforce that will develop a road map for the country's digital transformation. He is also an advisor and Board member to several organizations including Safaricom one of the leading telecommunication company in Africa, Mpesa Foundation, Research ICT Africa that is based in South Africa. Besides having been a Permanent Secretary of Kenya's Ministry of Information and Communication where he was credited with facilitating many transformative ICT projects, he is a Senior Advisor to UN's Global Pulse (Big Data initiatives) and the UNCDF's Better than Cash Alliance. He is an Open Data/Big Data evangelist and dedicated to simplification (visualization) of data for ordinary citizens to consume. He writes two columns every week for the Business Daily and Nation on-line.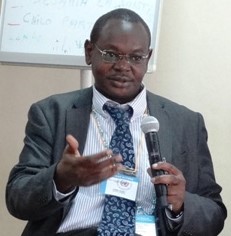 Prof. Daniel Ochieng Olago
Academic Qualifications:
DPhil (1996, University of Oxford, UK); MSc (1992, University of Nairobi, Kenya); BSc 1st Class Hons (1989, University of Nairobi, Kenya)
Research Discipline(s): 
Environmental Sciences & Ecology, Geology, Water Resources
Brief Biography
Daniel Olago is Associate Professor at the Institute for Climate Change and Adaptation, and the Department of Geology, University of Nairobi. His current research interests focus on the interactions of groundwater, surface water, climate, environment and human linkages with a special focus on eastern Africa.
Prof Olago is widely published with about 100 research articles, book chapters and edited books. In 1998 he won the International START Young Scientist Award for an international journal published research paper (Global and Planetary Change Vol. 26 /1-3: 159-171) and was also a Lead Author in the Intergovernmental Panel on Climate Change Fourth Assessment Report that won the Nobel Peace Prize for 2007.
Prof Olago is Chairman, Network of African Science Academies (NASAC) Water Programme Steering Committee and Member, International Lake Environment Committee (ILEC).
He has the following professional affiliations: Fellow of the African Academy of Sciences (AAS); Fellow of the Geological Society of Kenya (GSK); Member of the Kenya National Academy of Sciences; Registered Geologist, Geologists Registration Board (GRB); Registered Hydrogeologist, Ministry of Water and Irrigation; Lead Expert, National Environment Management Authority; Member, Environment Institute of Kenya